2 tags
Who bought luxury boxes in the events center?
The city says it took only three days to sell off all of the luxury boxes in the events center. Here's who bought them and how much they're paying: Your browser doesn't support iframes, man.
Totally Worth It
campaignfinance: Halliburton's PAC wins for the smallest refund ever.
What Sen. Thune and a pinup model have in common
notdistrictdialogue: Was just reading the Wikipedia page for Biola University, the small California institution where Sen. John Thune did his undergraduate studies. Joining Thune in the "notable alumni" section is 1950s pinup girl Bettie Page, who is blogging artist Scott Ehrisman's favorite subject. Also noticed Kermit Staggers, Ehrisman's favorite politician, is cited as a Wikipedia source...
Huether makes two appointments to Veterans'...
Mayor Mike Huether has appointed Richard Birath and Nathan Christopherson to the Veterans' Memorial Park Advisory Board. Birath, according to comments (pdf) submitted to the Federal Reserve Board of Governors in 2008, worked at at Citibank and Premier Bankcard for three decades. Huether spent 15 years at Premier. Christopherson, an Iraq war veteran, is the trauma program manager at Sanford and...
Picking through the city water department audit
Sewage is discharged into the Big Sioux River at the lift station near the north side of the zoo Aug. 5, 2010, after a sewage line break. (Emily Spartz / Argus Leader) The city audit board meets Thursday to discuss recent audits of the library, utility and water programs. Library (pdf) and utility (pdf) came out pretty clean. The water department audit (pdf), which looked at water main breaks...
Sioux Falls code enforcement down a bit in 2012
Sioux Falls saw a 3 percent drop in code violations from 2011 to 2012, according to enforcement data presented Tuesday to the City Council. Kevin Smith, assistant director of planning and building services for the city, said the code enforcement division opened 5,760 cases in 2012 and found 4,889 violations (the remainder were judged invalid). Three-quarters of those violations were resolved...
Great Moments in Campaign Finance Disclosure:... →
campaignfinance: These expenses, from the first six months of 2011, by the National Association of Wheat Growers PAC, are the best. Don't believe me? Try some of these descriptions out: Birthday Cake Feeding Short Gun 1/s Carat Diamond Necklace Couer d'Alene Resort pack-age for two In-kind - Duck…
Political Smokeout: The school sentinel vote →
politicalsmokeout: The full House of Representatives voted 42-27 against House Bill 1087, the "school sentinels" bill. Most Republicans voted yes, and most Democrats voted no. But not all. Here's the full results, broken down by vote and party: Democratic no votes (17) Bartling Feickert Gibson Hawks Hawley
IASUX: Re banned vanity plates in the Hawkeye...
Iowa is one of several states that keeps a list of banned vanity plates, according to records obtained by the good folks over at The Government Attic. Check 'em out here (pdf). South Dakota does not keep a list of banned plates, Department of Revenue officials told TGA (pdf). Coincidentally, just last week I asked DOR for records of rejected vanity plates, as well as departmental...
S.D. university towns spend more on books
Was doing some tourism-tax related research and thought it would be fun to compare the 2012 taxable sales at bookstores (SIC 5942) for the 15 largest cities in South Dakota, per this report (pdf) from the Department of Revenue. The results are sort of obvious — university towns spend more on books — but at least now I know Tablesorter's currency parser works correctly. Win-win! ...
Transit board forgot to post its agenda (updated)
Update: Trebilcock says the agenda is posted at city hall, as required, and the two approval items involving federal money were printed in the paper. Hey — there's a city transit board meeting in an hour. Funny, though: It's not on the official city calendar or the board's website. For the record, meeting agendas are required to be posted 24 hours prior. I got mine by...
Whence "Good Earth State Park"?
I asked Tony Venhuizen, a spokesman for Gov. Dennis Daugaard, where they came up with "Good Earth" to name the proposed state park at Blood Run Nature Area near Sioux Falls. He replied, via email: As you know the site is of great cultural significance to several tribes. They expressed concern with the Blood Run name, which they felt evoked violence when in fact this site was a place...
Not District Dialogue: Supreme Court sides with... →
notdistrictdialogue: The South Dakota Supreme Court on Wednesday ruled in favor of former DM&E Railroad boss Kevin Schieffer in a dispute over his divorce settlement. Schieffer had a $5 million prenuptial agreement. I confess I only scanned the ruling, but it seems the justices spent a long time trying to…
ArgusPoliBlog: Bismarck still looking to SoDak as... →
arguspoliblog: City officials in Bismarck asked voters in November to approve a $90 million financing package to expand that city's civic center. Voters said no thanks to the plan, which would have raised the money through higher taxes on booze, restaurants and hotels. When they proposed the idea, Bismarck…
3 tags
Cleanup from the Arena/Convention...
Couple of notes from the arena/convention center/entertainment board meeting this morning (pdf of agenda): SMG manager Terry Torkildson went into a bit more detail about how construction on the events center is coming along. (Administration officials gave their bimonthly update to the City Council yesterday.) The suite designs are now final, Torkildson said, and they're now working on...
3 tags
TransCanada flack accidentally emails reporters a...
Gonna take a break from posting city news to pass along this email, which TransCanada spokesman Shawn Howard inadvertently sent to several dozen reporters this afternoon. It's a recap of how the media covered the announcement that Nebraska Gov. Dave Heineman had approved a revised route for the Keystone XL oil pipeline. Pretty standard corporate communication speak, but it's an...
3 tags
Council will oppose SB51
At the 4 o'clock informational today, the City Council said they would formally oppose SB51, a bill that which would change how revenue is collected for a state tax credit. In short, South Dakota cities would be on the hook for an estimated $1.5 million in sales tax, and $440,000 of that would come from Sioux Falls. Legislative director Jim David presented this form letter — ...
6 tags
Now I kind of want a bobcat?
Trolling through the South Dakota Animal Industry Board's database of nonresident mammals. The state veterinarian's office declined to release any identifying information about permit-holders, but the three zoo licenses are in Watertown, Sioux Falls and Aberdeen. Here's the count: Animal Kept under zoo license Private African Lion 0 8 Amur Tiger ...
3 tags
Dust Bowl: Update II
I had emailed historian Donald Worster for his thoughts on some criticisms of Ken Burns' Dust Bowl documentary (more background here). Worster, who is teaching in China, didn't respond by deadline. But here's a representative excerpt from what I got from him today: Riney-Kehrberg omits one additional factor: When you destroy the native vegetation, you remove the only defense...
5 tags
"We are taking a beating from the media lately":...
The folks over at governmentattic.org have posted a batch of FOIA'd emails from USDA related to "pink slime," the pejorative term given to what the industry calls lean, finely textured beef. Nothing earth-shattering here. The quality control guy at the Cheesecake Factory wrote a concerned email after the New York Times story hit, and the FOIA officer thought it prudent to redact the answers to...
3 tags
Extra innings: Dust Bowl edition!
So, got an email from Ken Burns' publicist after this story detailing some criticisms of his Dust Bowl documentary ran. He was wondering why I never called him. (Answer: it was unobvious that Ken Burns needed to be reached through a publicist or that he was him.) This publicist put me in touch with Dayton Duncan, a longtime Burns collaborator who wrote the script and the accompanying book. ...
2 tags
Full text of Harms Oil statement
Still waiting to see a copy of the consent judgement Attorney General Marty Jackley announced today, but I did have a brief chat with Jason Harms, vice president at Harms Oil. Afterward he emailed over this statement from his brother Jeff, also a vice president: The governmental investigation into the alleged mislabeling of gasoline in South Dakota has come to an end for Harms Oil. We cooperated...
4 tags
Let's do oil, too, just for laughs
You can almost distinguish us from the baseline … Sources: North Dakota Industrial Commission (pdf), South Dakota DENR (xlsx)
4 tags
Spot the difference
Sources: North Dakota Industrial Commission (pdf), South Dakota DENR (xlsx)
5 tags
Also, we like labradors
Top 10 licensed dog breeds in Sioux Falls from 2007-2012 (includes mixes*): 1. Labradors 2. Shih-Tzus 3. Golden Retrievers 4. Dachshunds 5. Cocker Spaniels 6. Pit Bulls 7. Beagles 8. Yorkshire Terriers 9. Schnauzers 10. Boxers *So … caveats: These rankings represent the sums of entries in the Sioux Falls Police Department's animal control database — i.e., licenses...
4 tags
SCRUFFY DAMMIT, MR. RUSTY PICKLES and...
If you follow me on Twitter, by now you've figured out that I'm poking through the Sioux Falls pet license database for a story running this weekend. The cops would release only two fields from the database — pet name and breed — which was kind of a bummer. But I'm still finding some good stuff. Of the 20,000 or so animals registered from 2007-2012, for example,...
5 tags
We're dog people, apparently
Giving New Life to Vultures to Restore a Human... →
Fifteen years after vultures disappeared from Mumbai's skies, the Parsi community here intends to build two aviaries at one of its most sacred sites so that the giant scavengers can once again devour human corpses.
4 tags
"Historically they (the EPA) have been fairly routinely granting aquifer..."
– Richard Clement, chief executive of Powertech Uranium, talking to investigative reporter Abrahm Lustgarten about the EPA's aquifer exemption program. Powertech is seeking permits for a uranium mine near Edgemont (the RCJ weighs in here)
4 tags
"One good way to save money is to stop this outrageous waste of billions of..."
– Lamar Alexander, speaking to Politico
Got Opinions?: Catching an owl is no hoot →
brendawadeschmidt: He sat perfectly still except to swivel his head our direction when we approached the dead stump where he perched. His eyes looked like two plastic buttons plucked from a stuffed toy with no dimension and a bold, bright yellow color. We had a Great Horned owl captured inside our chicken run and…
5 tags
"[In the 2014 election cycle,] Democrats now suffer from Thin Bench Syndrome in..."
– The Daily Yonder games out upcming Senate races in rural states
4 tags
Noem, Thune oppose any climate legislation that...
As climate issues kind of, sort of eke their way back into the national focus, it's worth remembering that Sen. John Thune and Rep. Kristi Noem both have signed an Americans for Prosperity pledge (PDFs: Noem, Thune) to "oppose any legislation relating to climate change that includes a net increase in government revenue." The pledges were signed in 2009 and 2010, so I've...
3 tags
"PUC doesn't track wolves."
– South Dakota Public Utilities Chairman Chris Nelson, after I mistakenly sent him an email intended for a Game and Fish employee
3 tags
"Any future regulatory changes should not hinder South Dakota's potential for oil..."
– South Dakota Oil & Gas Development/Preparedness Executive Branch Work Groups: Summary of Findings (pdf)
Political Smokeout: One way to handle losing →
politicalsmokeout: There's a good chance some incumbent South Dakota elected officials will lose tonight. It's also a good bet that they'll handle it better than one public servant did 40 years ago. (This story isn't really relevant in any way — but when it was mentioned in passing to me today it was too good not…
5 tags
Where will PUC candidates spend their election...
In Sioux Falls, mostly. Incumbents Chris Nelson and Kristie Fiegen will be at the South Dakota Republican Party's election night bash at the Ramkota. Matt McGovern will be at the South Dakota Democrats' party at the convention center just a few klicks down Russell Street. Nick Nemec, meanwhile, says he'll await the results from his home in Holabird.
2 tags
Flowchart: Can I vote in South Dakota?
You are registered to vote, right? Yes? Yes? Boom. OK — here's a flow chart you can use to determine whether you can actually vote in South Dakota tomorrow. Use the buttons and arrows to navigate. Please also take to heart the disclaimer that you should always always always check with your county auditor or the Secretary of State's office to determine voting eligibility.
2 tags
S.D. newspaper endorsements
Piggybacking on Mr. Verges' rundown of the Argus Leader's endorsements for tomorrow's election, here's what some other papers in South Dakota offered by way of endorsement. Only seven of the 10 largest newspapers in South Dakota endorsed candidates or ballot issues this cycle — the Huron Daily Plainsman, Brookings Register and Black Hills Pioneer did not. Choose a...
3 tags
Nebraska DEQ issues draft report on Keystone XL... →
They didn't make the 600-page report very accessible, though, so I gathered all the chapters up into a folder via the link above. Recap: We're waiting on Nebraska to finish its review of the 36-inch oil pipeline, which would carry heavy Canadian crude through Montana, South Dakota and so forth down to the Gulf Coast. Then the U.S. State Department gets another crack at it. (You...
2 tags
Let's talk more about what open records means in...
This all has to do with a story I wrote a month ago — just getting around to blogging about it now — but here's a concrete example of how state government needs to do a better job of making information available to the public. Exercise: Point your browser to open.sd.gov and click on "Payments by Vendor" in the left navbar. See where it says "Download entire...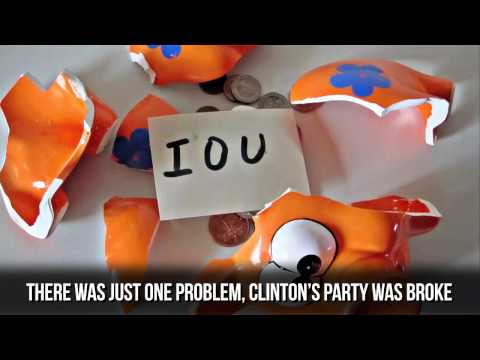 3 tags
With S.D. populations tight, Pennsylvania seeks... →
The Game Commission was unable to get any wild pheasants from South Dakota — its partner in this effort — last year because of a 25-percent decline in populations in that western state. South Dakota has millions of birds but didn't want to part with the 600 the commission needed. "From a public-relations point of view, if populations are down, you don't give away your wildlife," said Cal...
2 tags
Hunter's son remembers the good times with dad
After I filed this story about Lorin Larsen, who died this weekend in a hunting accident near Hurley, I got an email from his 14-year-old son, Logan, who wanted to share some of his favorite memories of dad: When I was younger, we would sit in the living room late at night and just watch TV. When the commercials came on, I would run at him and then we would start wrestling. It was the greatest...